Jill - 02 / Feb / 2021
Kamerplanten trends 2021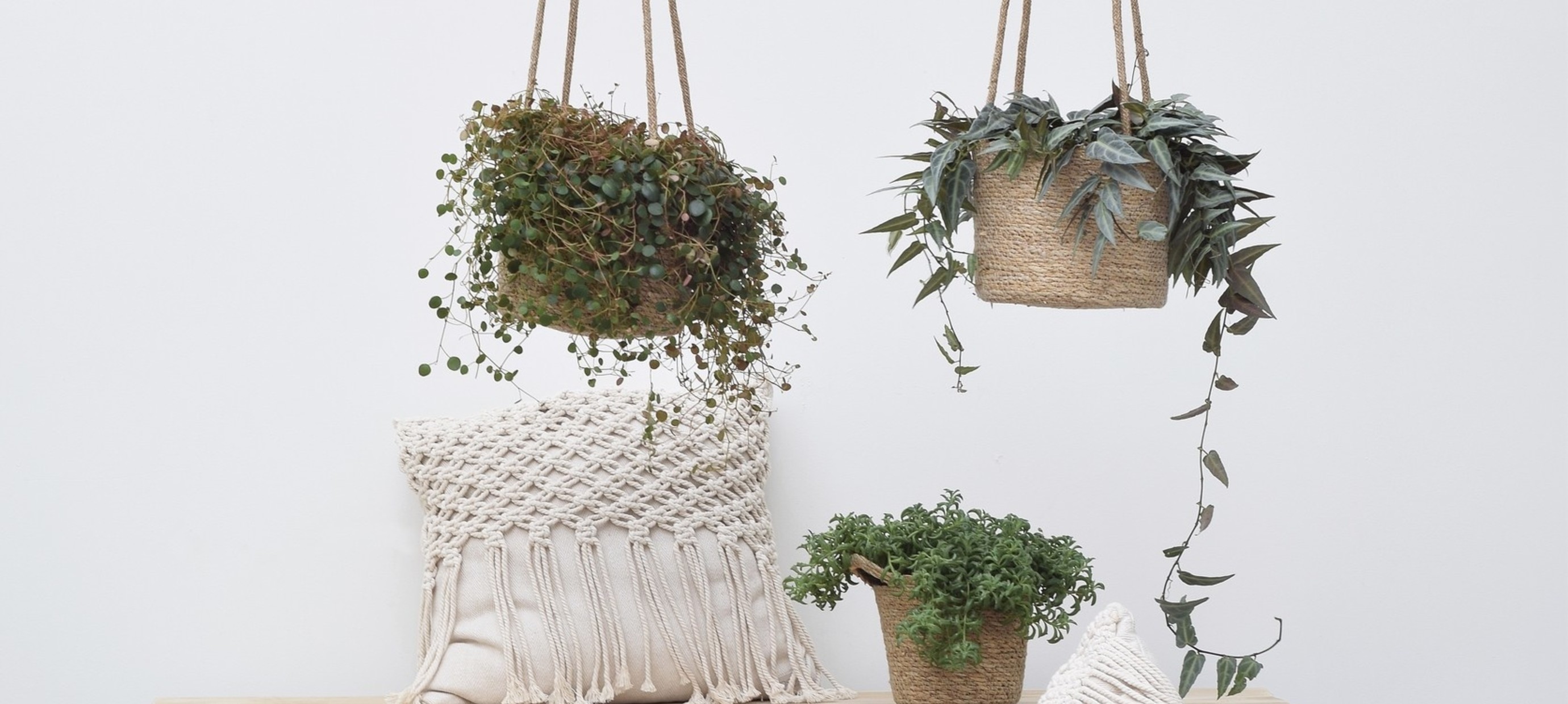 Trends komen en gaan maar een trend die al enkele jaren is blijven hangen zijn de kamerplanten. Het is al tijden hip om je huis te voorzien van groene vrienden. We zijn dit jaar meer en vaker binnen dan ooit en daarom is het nog belangrijker om buiten naar binnen te halen. Groen maakt namelijk gelukkig en zorgt voor een betere gemoedstoestand, je wordt creatiever en productiever wanneer jij je eigen urban-jungle samenstelt of aanvult. Begin 2021 dus goed en neem eens een kijkje tussen ons grote aanbod. 
Terug naar de trends voor aankomend jaar! Wij hebben een mooi overzicht voor je gemaakt hoe jij je huis, slaapkamer of misschien wel 'home office' kan omtoveren tot een trendy urban-jungle.
1. Kamerplanten trend van 2021: Maak een Statement 
Een kamerplant is altijd een toevoeging op je interieur ongeacht welke stijl interieur je doorvoert. Door een statement kamerplant aan te schaffen zal jouw interieur een boost krijgen! Met een Statement kamerplant bedoelen we een grote kamerplant zoals de Pachira aquatica. Kamerplanten anno 2021 mogen gezien worden! Niet alleen qua grootte maar ook qua kleur. Zo is de Calathea Compactstar ook een echte trendsetter dit jaar. Leef je dit jaar dus helemaal uit want niks is te gek!
2. Hangplanten: een gave kamerplanten trend van 2021 
Het toverwoord voor de kamerplanten trends van 2021 is opvallen. Opvallen zal je zeker doen met een hangplant. Doordat ze vaak op ooghoogte hangen kan je er bijna niet omheen. Je kan bijvoorbeeld kiezen voor meerdere 'kleine' hangplanten op verschillende hoogtes. Zo zouden de Peperomia Pepperspot en de Senecio Rowleyanus goede vrienden kunnen worden! Maar je kan bij Green-Bubble ook een combi-deal aanschaffen, dan weet je zeker dat het goed zit tussen jouw groene "hangvrienden". 
3. Planten met bijzondere bladeren
Een trend die in 2021 erg populair zal worden zijn kamerplant in alle maten maar met bijzondere bladeren. Denk dus aan ovale bladeren, gerafelde bladeren of bladeren met gaten zoals de Monstera Monkey Leaf mosstok heeft. Maar ook gekleurde bladeren zullen we veel terugzien dit jaar denk bijvoorbeeld aan de Philodendron Pink Princess. Deze bijzondere kamerplant zal hoe ouder ze wordt roze vlekken of geheel roze bladeren krijgen! Hoe bijzonder is dat?! 
4. Opvallende potten en manden
Een kamerplant kopen is 1 ding maar om hem helemaal af te maken heb je natuurlijk ook een te gekke pot of mand nodig. Meegaand met de plantentrend voor 2021 zijn ook opvallende potten en manden helemaal hot. Denk bijvoorbeeld aan een tweekleurige pot of vaas zoals de vaas of pot Jenna in het assortiment van Green-Bubble. Heb je nu een iets rustigere inrichting en wil je dat jouw pot of mand net wat minder opvalt maar toch mooie details heeft? Dan zou de Yoshiko mand in Lombok wit weleens jouw ding kunnen zijn?  
Kortom de trend voor 2021 is opvallen, is het niet met de grootte dan is het wel met de kleur, de vorm van het blad of de pot waar de kamerplant in komt te staan. Wij snappen dat het maken van een keuze die misschien iets buiten je comfort zone ligt soms lastig kan zijn. Daarom helpen we je graag met je keuze.